InstaPage® News
July 5, 2018
News - InstaPage Launches New Customer Promo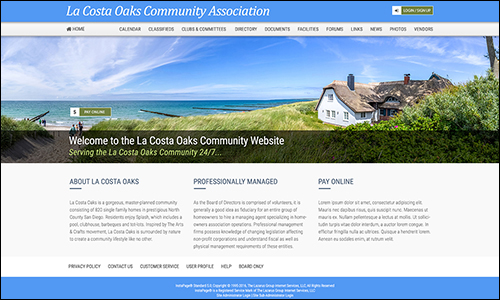 InstaPage has announced an aggressive new client promotion, according to V.P. of Sales, Mark Davis.
According to the company, homeowners associations creating an InstaPage HOA website through September 30, 2018 and selecting the annual plan will receive the following incentives:
A 10% discount;
An additional FREE 3-month service added to their FREE 30-day trial and discounted 12-months of service (16-month service equivalent for the discounted price of 12);
A FREE upgrade to the exciting new, cutting-edge, InstaPage 5.0 (see screenshot).

For more information please contact Mark Davis, V.P. of InstaPage Sales, at sales@instapage.net.