InstaPage® Article
June 19, 2019
Article - Customizing Your InstaPage Website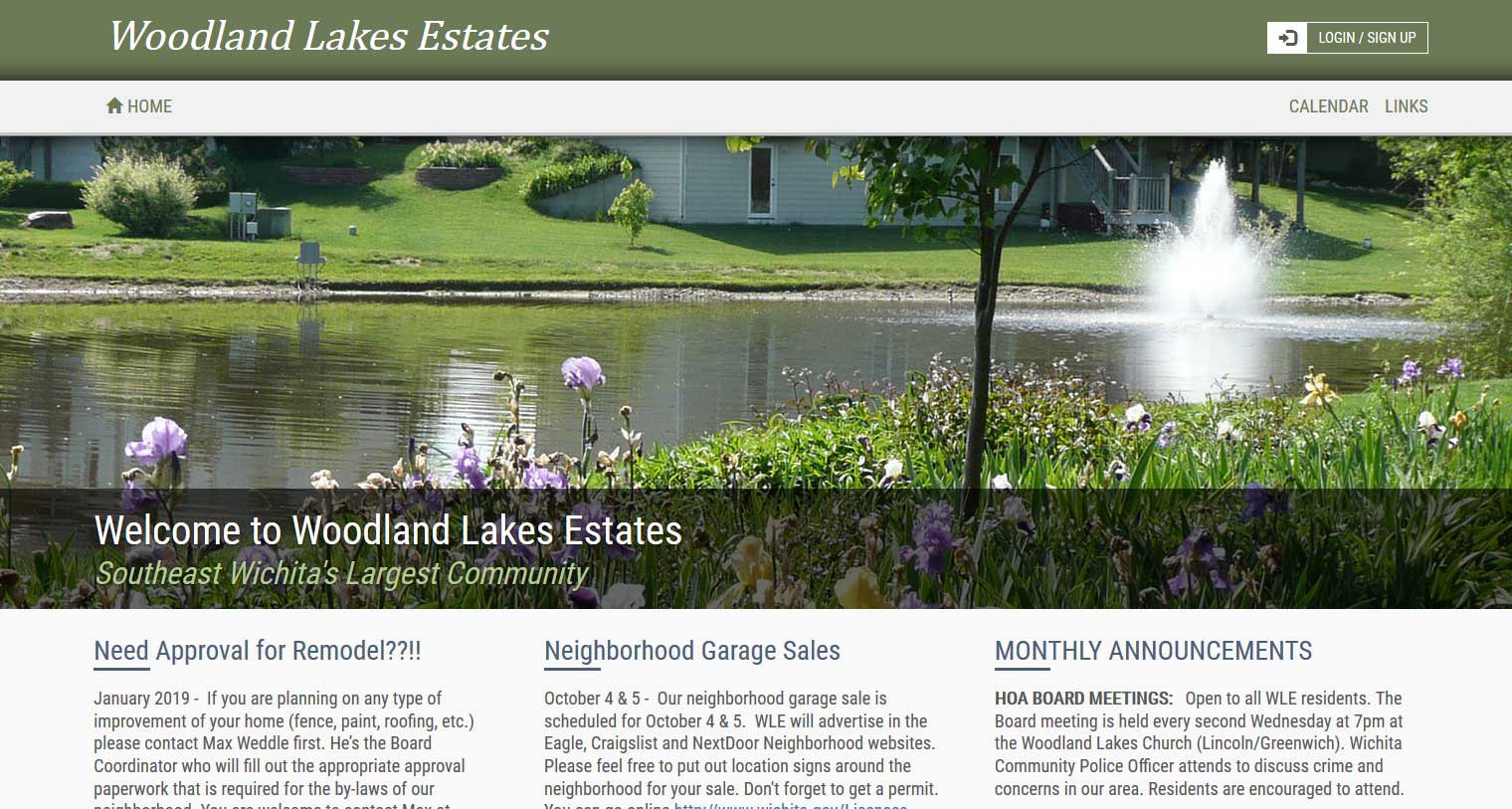 InstaPage is not an infinitely customizable product for very specific reasons: the more flexible a web product is (think Wordpress), the more complex and difficult it is to manage, the more frustrating site administration can become, and finally more technical support becomes necessary driving up the price of hosting and support services. InstaPage has been designed to prioritize both cost and ease of use; and that does require some compromise on customization and flexibility.
Nevertheless, the InstaPage homeowners association website system has been designed to afford clients a number of important customization options:
Custom Header Images: The system will accomodate up to three custom rotating header images. Images must be provided to our support team and must meet a minimum size requirement of 2,500 pixels wide by 545 pixels in height. These are near panoramic dimensions, so photographs are best shot with a high end digital camera with the focal point in the distance to allow our graphic arts team more flexibility in cropping standard dimension horizontal images to fit the allotted template space. There is a one-time $50 art fee for the custom headers.


Template Color Schemes: We provide a dozen responsive templates for you to choose from, each a different color scheme. Additionally we provide a color customization tool allowing you to select very specific custom colors to match any color scheme your community may use in its print materials or monuments.


Customizable Tag Lines: The product includes two customizable "tag lines" that overlay the bottom of the header images you can easily revise to promote your community or even highlight upcoming events. Our resellers in our InstaPage Management Partners Program are provided the option of customizing a branding line at the bottom of the websites.


Database Driven Customization Options: Because InstaPage is a database driven system, you have the ability to customize all Document Library folders and sub-folders, Photo Albums, and much more; the titles and structure you apply will be visible in the dropdown menus. You have control over which content shall be publicly accessible, which can be accessed only upon login, and which can be accessed only by Board members.


Customizable Customer Service Form: We also offer an opportunity to customize your Customer Service form. Ask our support team about costs involved.


Should you have questions please either e-mail our support department (if a current client) at support@instapage.net, or our sales department (if you are considering InstaPage) at sales@instapage.net.