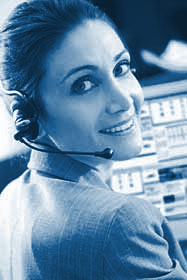 Homeowners/Residents/Board Members: Technical support for your InstaPage® website is provided to you through your InstaPage® Site Administrator. His or her e-mail address and phone is posted on your InstaPage® website under the "HELP" link at the top of your home page (in InstaPage®) or the top of your Member's page (in InstaPage® Gold). This individual is typically a member of your community association's management team.
InstaPage® Site Administrators: Technical support for your InstaPage® system is available by e-mail or toll-free phone during regular business hours (M-F 6 a.m. to 5 p.m. PST, holidays excepted). E-mail is encouraged so we can maintain a written record of your account history and service request history. After-hours support for emergency matters relating to server or e-mail issues only is available on a 24/7 basis by e-mail at support@instapage.net.
InstaPage® Gold Site Administrators: Your Gold package includes 1/2 hour per calendar month (not accumulative) of site update time to the public pages of your website. Changes must be sent to our support team by e-mail in electronic format. If the changes are minor, you may print the affected web pages, denote your changes, and fax them to us. Change requests will be processed within one business day under normal circumstances.
Security Protocols: In order to protect your data we respond to support requests solely from the Site Administrator as the client inputs into the Site Administrator Control Panel. Exceptions to this policy may require identification of our designation to ensure data protection.