Management Company Services
What Technical and Marketing Support Do We Receive?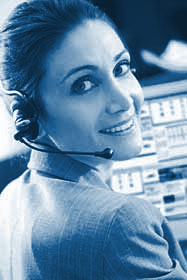 Technical Support:
While you are responsible for providing support to your clients, we provide unlimited support to the member of your staff you designate as your InstaPage® System Administrator.
Technical support is available during our regular business hours and methods noted on this site's Customer Support page. 24/7 emergency support is also provided.
Marketing Support:
We provide a section of our website explaining the system to your Board members to help them understand it (see Management Company Client section). We also provide a live demo, and you additionally are free to create your own demo on your InstaPage system at no cost.
We also provide consultation to assist you in developing a successful sales approach. Professional marketing flyers are made available to you at our cost.
Our management company clients include industry leaders such as The Walters Management Company (CA), Menas Realty (CA), Regent Association Services (CA) and J.D. Richardson Company (CA).
Note: Not all of these sites were designed by our company.