Privacy Policy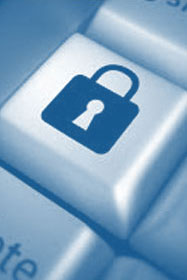 Privacy Notice
Updated March 15, 2021
This privacy notice discloses the privacy
practices for instapage.net/.org and the
homeowners association websites sold or licensed under its auspices and systems. It will notify you of the following:
What personally identifiable information is collected from you through the website, how it is used and with whom it may be shared.
What choices are available to you regarding the use of your data.
The security procedures in place to protect the misuse of your information.
How you can correct any inaccuracies in the information.
Information Collection, Use, and Sharing
Personal information regarding you is obtained solely through your input during the site registration process for your InstaPage® homeowners association website. No sensitive information is solicited such as social security number, drivers license number, credit card information, birthdate, etc. Required information involves your name, property address, and email address. Data beyond that is optional, such as personal interests, work information, personal family information, etc.
We only have access to/collect information that you voluntarily provide through the registration system. We dol not sell or rent this information to anyone. Be advised, however, that your HOA's Site Administrator and our support staff do maintain access to all data, as do some Sub-Administrators. The Lazarus Group has no control over the actions of those representatives representing your HOA as Administrators and Sub-Administrators, and accordingly assumes no liability or responsibility over any actions they may take regarding use of said data, whether it be inappropriate or appropriate.
Your Access to and Control Over Information
You may opt out of mass emailings generated by your Site Administrator by selecting the appropriate box in your profile on your community's InstaPage® website, you may also similarly opt out of appearing in the online directory via the same method. Full removal of your account from the system database requires the action of your Site Administrator.
You can do the following at any time by contacting us via the email address or phone number given on our website:
See what data we have about you, if any.
Change/correct any data we have about you.
Have us delete any data we have about you.
Express any concern you have about our use of your data.
Security
The Lazarus Group has taken all reasonable precautions to secure your data housed on our web servers, however, the level of security is commensurate with the level of sensitivity collected, and all users are advised no server can be 100% secured from all hacking attempts.
If you feel that we are not abiding by this privacy policy, you should contact us immediately via telephone at 1-800-324-0572 or via email at support@instapage.net.